Go To Town launches new website and app 28/07/2022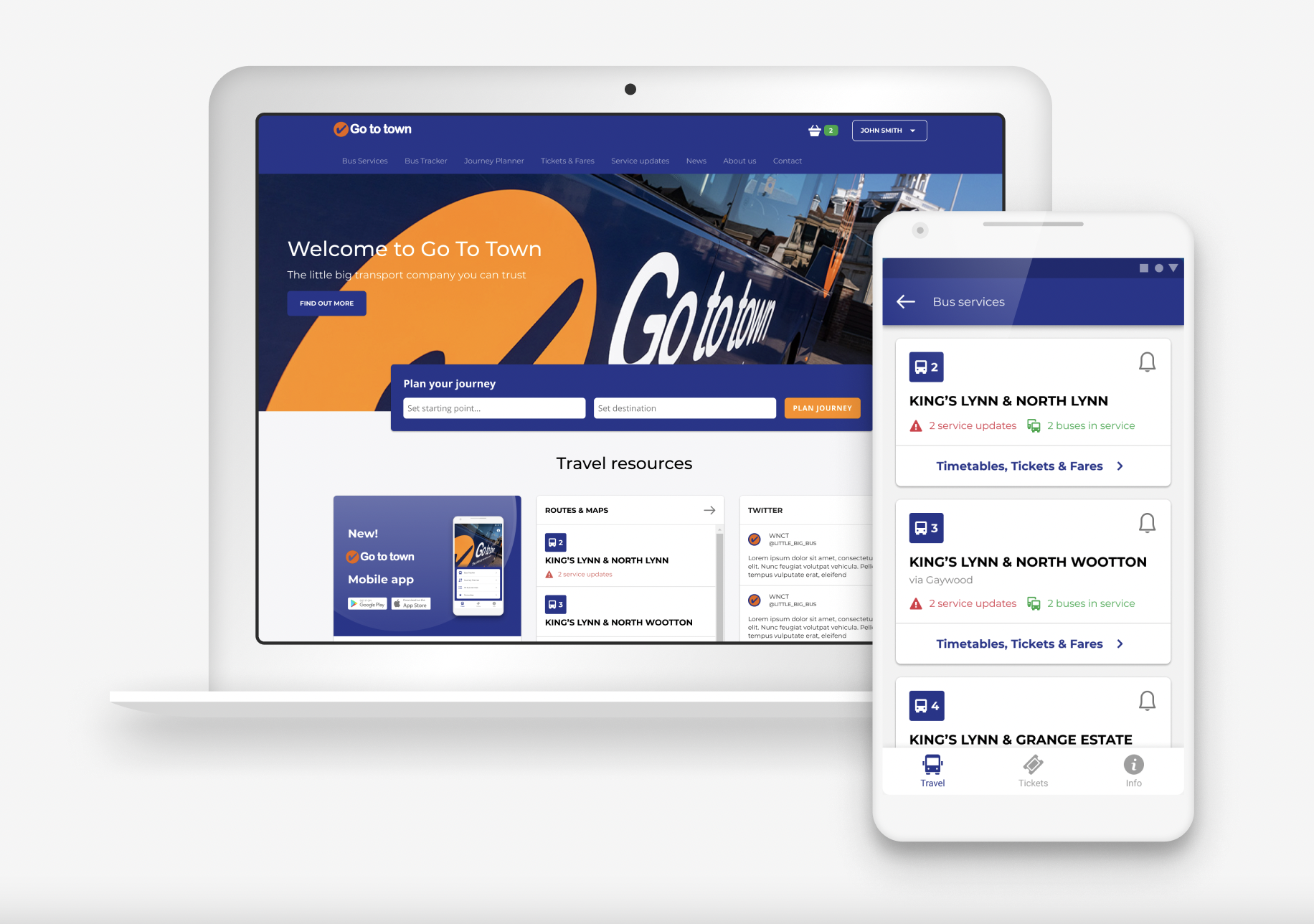 Go To Town has today launched a brand-new website and App to make planning and taking of bus journeys in and around King's Lynn easier than ever before.
Developed in partnership with industry tech firm Rise Digital Media, the website and supporting app* provide passengers with fast up to date service information, mobile QR tickets, timetables, live vehicle tracking, journey planning, news and more.
Speaking about the launch of the new site, Managing Director Peter Brown said:
"We recognise that our passengers need rapid access to accurate information about our bus services and our new website and App provide all of that at the touch of a button. We are delighted to have worked with Scott and the team at Rise Digital Media during the production of these digital platforms which will greatly benefit our passengers."
"The introduction of mobile tickets to Go To Town customers will not only help to speed up and simplify the boarding process but will also make it easier to plan journeys in advance from mobile handsets."
"As well as providing timetables, ticket and fares information, the live vehicle tracking feature will allow users to see the exact locations of their buses along individual routes on an interactive map. This will not only help planning of bus journeys but will also make it simpler to manage transport connections."
Adds Rise Digital Media MD Scott James: "This is a great step forward for Go To Town and their passengers and we are delighted that they have chosen Rise DM  to make sure that planning bus journeys and taking trips is straight forward and hassle-free."
*The App is available from the Play Store now and will be in the App Store in the next few days.