From Monday 21st August 2023 28/04/2023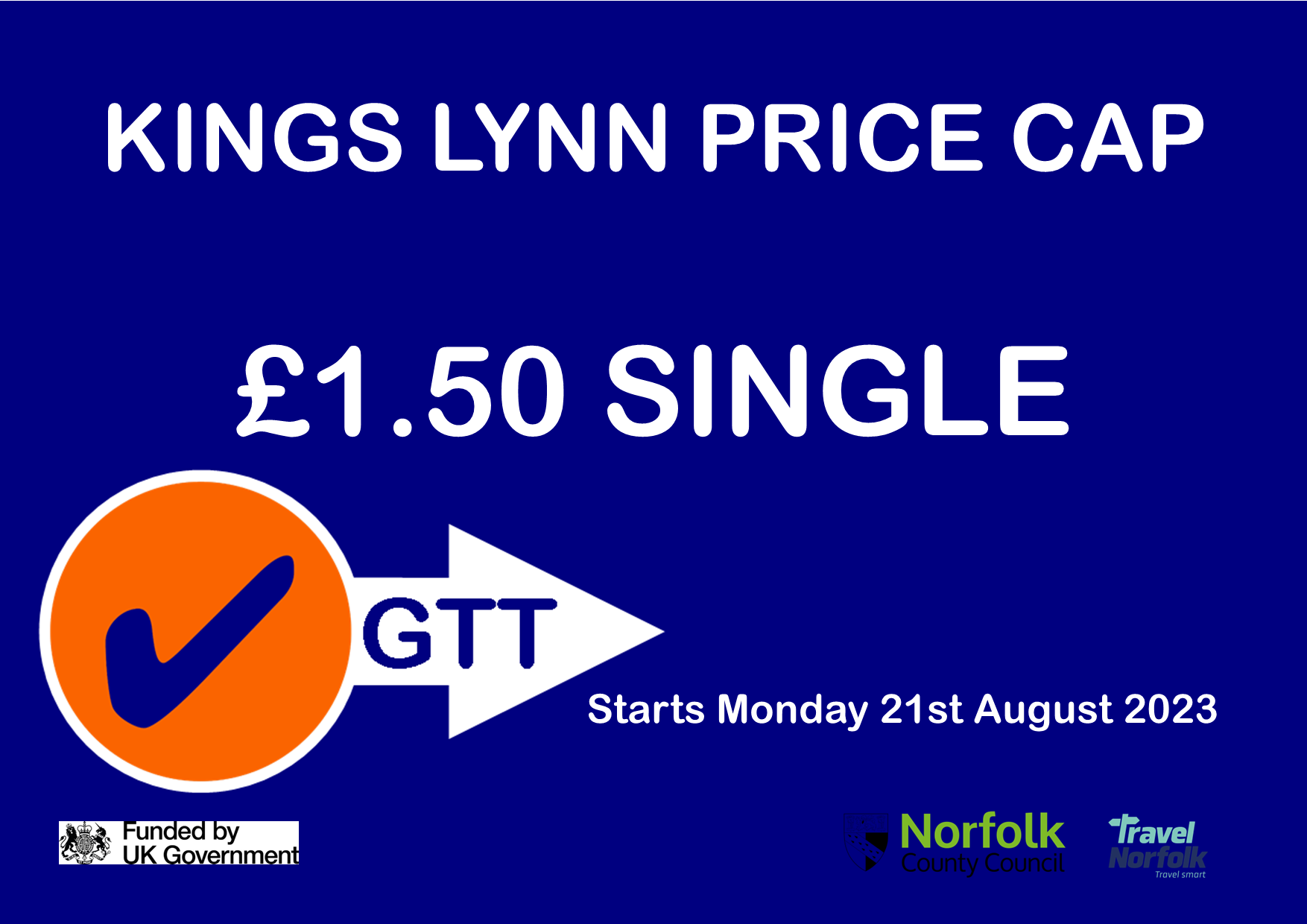 From Monday 21st August 2023 Flat Fares for individual trips in the King's Lynn zone will be just £1.50.
There's never been a better time to travel by bus in and around King's Lynn with One-way tickets all being reduced to just £1.50.
The Lynn Go zone covers all of King's Lynn town as far out as the Q.E Hospital, North & South Wootton, Knights Hill, Hardwick Retail Park, Saddlebow. The £1.50 discounted tickets will also be available on other bus services in King's Lynn including Coach Services, First Eastern Counties (excel), Lynx and Stagecoach (505).
Don't worry we have kept the Early Bird Ticket at its great price and you can still purchase from our great range of tickets. Simply ask the driver for more information.
This discount has been funded with support from Norfolk County Council and the UK Government.